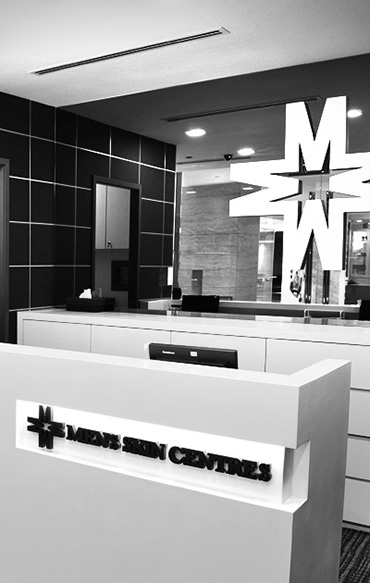 Men's Skin Care and Body Toning Expert
Men's Skin Centre (MSC) pride ourselves on being a leader in the men's skincare industry. For 33 years now, we strive at improving men's overall well-being by providing excellent skincare and grooming solution. We have a team of professional consultants to design and put together personalized skincare and grooming solution for today's men. MSC is your one-stop grooming centre providing treatments ranging from deep cleansing, purifying and hydrating to managing acne and sensitive skin and regenerating healthy and brighter complexion.
The Leading Skin Care and Body Toning Centre for Men
Today, there are 7 Men's Skin Centres in Singapore. Our centres are designed to give you a pure relaxation and total wellness experience. Our friendly and professional consultants will pay meticulous attention to your skincare and body wellness needs with efficient solutions to help you look your best. Our centres are well equipped with state of the art skincare and grooming equipment with innovative solutions and products.
Our aim is to have you walk out of Men's Skin Centre looking and feeling your best so that you are ready to take on the challenge of today's rapidly moving world.
What we offer
Facial
Look Your Best with Men's Skin Centre!
In today's rapidly moving world, you have to constantly be on top of your game. You have to be at the right place at the right moment and looking at your very best to pull off that deal! Regardless of your skin type; whether it is dry, combination, oily or sensitive, Men's Skin Centre has the solution for you to look your best. Our team of professional consultants has designed a range of treatments to suit your needs from the very basic cleansing to targeted treatment. Waste no time and find out more on how we can help you look like a million dollars!
Hair Removal
Depilux Hair Free System
In today's world, men have different reasons to remove chest hair ranging from career needs to personal needs. At MSC, we offer you Depilux Hair Free System which is an advance, effective and safe hair removal technology. Pulsing light is transmitted to each hair follicle through the melanin pigment. Heat is then used to disable the hair growth mechanism. Our Depilux Hair Free System is completely compliant with the European Medical Device Direction's, CE Mark. Thus, you can have peace of mind while our trained medical professionals use the safe and effective technology to achieve the grooming effects!
Tummy Sculpting
Testosterone is the male hormone responsible for maintaining manly physique such as muscular upper arm. Overweight and obesity decreases the testosterone level and increases your likelihood for lifestyle related diseases such as diabetes and heart attack. MSC's slimming treatment is divided into 3 different stages to help you obtain that healthy looking physique. In the first stage, treatments are used to break down localized pockets of fat and fat deposits. Once the fat and fat deposits are broken down, second stage treatments are used to drain the fatty acids, glycerols and toxins. And finally, in the third stage, our treatments aim at helping you to firm and tone those flaccid muscle and tissues. The systematic 3-stage slimming treatments help you to effective break and drain fats and most importantly to firm and tone flaccid muscle and tissue!